Message from Rep. Paul Frost
Dear Voters & Supporters:
Welcome to my political website.
I wish to thank you for all the years of support you have given me at the polls and my campaigns. I'm now serving in my 10th term of office in the Massachusetts House of Representatives.
Through the years I have waged many battles in campaigns and on the Floor of the House. I've worked on both sides of the aisle to support our district and constituents.
Yet I have never been afraid to stand up against bad bills which hurt our economic recovery and turn away jobs.
I've maintained a 100% Voting Attendance Record since I first took office in January of 1997. I'm proud of my record of working for you.
I always welcome support of my campaign efforts. Please consider donating to my campaign online.
Sincerely,
Paul K. Frost
State Representative
Assistant House Republican Whip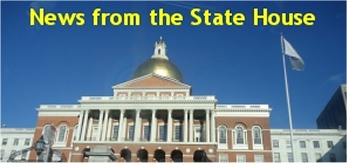 Join Me on Facebook



100% Voting Attendance Record
Since 1997
Proven Track Record for Small Businesses and Jobs
Proven Track Record on Lower Taxes
Proven Track Record for Senior Citizens and Veterans
Proven Track Record for Local Aid, Schools, Roads and Public Safety
.